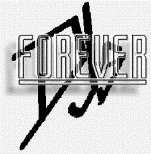 Forever DJs
"Making Memories That Last Forever..."
610-759-8284
[Home] [Equipment] [Audio Equipment] [Lighting Equipment] [Music]
Music:
Here are some frequently asked questions about our music library. If you have any further questions that are not covered here please feel free to contact us either by phone at 610-759-8284 or e-mail at kbader@badertech.com
What Music format do you use? CD? Records?
Our music format is MP3. For those who do not know what MP3 is it is a relatively new technology of where you can easily store music on your computer.
Aren't MP3s illegal?
Some are, some aren't. We ensure that our entire music library is completely legal. There are no illegally obtained MP3s in any of our music libraries and we own every song in our MP3 library on CD.
How can I find out more about the legalities of music?
To find out more information about the legalities of music please check out http://www.riaa.com.
Why do we use MP3?
Forever DJs has decided to go the route of MP3 for several reasons.
| | |
| --- | --- |
| | Visually appealing: There aren't a lot of bulky CD cases or crates of records lying around. |
| | Ease of use: We found it much easier to find a song by just using the computer programs search command instead of looking through a song book and then through CDs etc. The process saves a lot of time. |
| | Decreased setup and break down time: Remember the saying: "Time is money." Forever DJs found that using MP3 saves a lot of setup time at an event which in turn saves you money because it enables us to keep our prices down. |
What happens if the computer locks up or freezes? Doesn't my event then stop?
NO! We at Forever DJs went through a great deal of research about MP3 technology before switching over. In the event of a computer locking up it could take minutes to get up and running again while waiting for the computer to reboot and reload the program etc. So how do we combat this problem? We carry a CD backup system so your party is up and running in seconds, not minutes!

[Home] [Equipment] [Audio Equipment] [Lighting Equipment] [Music]
Forever DJs
"Making Memories That Last Forever..."
610-759-8284